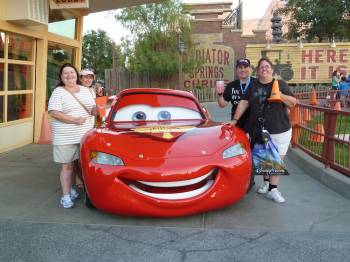 Happy New Year!!! Did you know that 2013 is a very special year? It is the first year since 1987 that all four numbers in the year are different. It doesn't mean anything, but it is fun to know. And now you do.
How did I do on my 2012 resolutions for A Goofy Idea? (You can read about them in this post.) I didn't complete any of them. So why am I not crying in my Pear of Dice Soda? Because I know I can complete them in 2013. If you have not finished your 2012 resolutions (or if you haven't even started them) just consider them multi-year projects. You have not failed; you just aren't done yet. Maybe you were waiting to see if the world was going to end. Since we are all still here I guess it is time to buckle down and get to work. I hope 2013 is the year when all you projects move forward. Happiness squared.
Goofy Tip: Jennifer, what is this Pear of Dice Soda you speak of? Besides being something I wouldn't want to cry in it is one of the amazing new drinks you can get at the Cozy Cone Motel in Cars Land at Disney California Adventure. I had a hard time deciding what to order, but a cast member encouraged me to try this drink, so I took a chance. It is made of Sprite, mojito mix, and prickly pear syrup. The taste is dy-no-mite!!! I want to go back to Cars Land just to have another. They have other inventive drinks like Pomogranate Limeade and Apple Freeze, but I know what I'll be ordering.