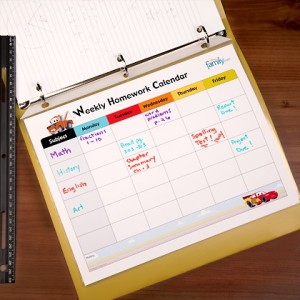 For some kids school started yesterday. Others have been back at school for a few weeks. Either way the school year is here and the initial excitement is quickly wearing off. There is only one first day of school. The rest of the days are mostly the same.
Nothing can be done about the repetitiveness of school. But school can be more fun if you bring supplies and lunches that are fun. Why not dress up your pencils and your textbooks? Why not bring a lunch that makes you laugh? Spoonful.com has a bunch of crafts and recipes that will help make school as special as it was on day one.
There are so many ideas here that you can pick one to make each weekend and have a year's worth of creativity. I love the magnetic bookmarks and the variety of pencil toppers. Even the charts can make school fun. Homework is a drudge but with the help of Cars or Minnie Mouse you can enjoy getting it done. In fact, any of these crafts would make a great reward for finishing a book report or science project. Set your imagination free and you'll find lots of ways to use these ideas.
Kids have to go to school whether they want to or not. With these crafts and recipes it can be something they look forward to, week after week. Happiness squared.
Goofy Movie: Do you want to inspire your kids to do well in school? I would pop some popcorn and watch Meet the Robinsons. This fun and funny movie makes heroes out of inventors young and old. It is a wonderful family movie.