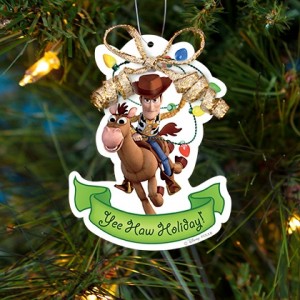 I am a crafter. If you have read this blog for a while you probably know that. I like to make things with fabric, paper, crayons, and anything else I find interesting. I am not an artist and readily use templates and other people's designs. I used to get ideas by going to the library and checking out craft books. Now I get ideas in my inbox and I find myself with crafting overload. This is especially true at Christmas.
I would like to share my overabundance of craft ideas with you by providing you with the links to some wonderfully clever Christmas creations. These ideas come from the delightful Disney minds at spoonful.com where I am sure elves work year round designing crafty projects for all of us.
Crafts are very versatile. You can pick one to do with your child on a rainy afternoon. You can use them as a party activity. You can make them with a whole classroom of children. You can have craft time with your grandchildren. You can even make them yourself and give them as gifts. The possibilities are endless.
I wish you a crafty Christmas and a creative New Year. Happiness squared.
Homemade Christmas Card Ideas. In this world of mass-produced cards nothing says I love you like a homemade Christmas card. It is especially dear if the card is made by a child. This link has instructions for many different types of cards, so there is sure to be one that is just right.
Christmas Stocking Crafts. I love stockings. I love to see them hung up and I love it when they are personalized to each person. Many years ago I made my husband his own stocking and it is fun to see it hanging on the mantle, year after year. This link has ideas for stockings that will match everyone in your family. There is even one for your pet. I like these stockings because you don't have to be an expert at sewing to make them. They would also make great gifts.
All Crafts Merry and Bright. If your child would like to give a gift to their teacher, or if you have a friend who has everything, but you still want to give them a little something, than these crafts are for you. They are very whimsical and charming, and most of them are temporary, so they don't have to be dusted. However, they will be very appreciated.
Handmade & Heartfelt: 5 DIY Gift Projects. What I love about these crafty gift ideas is that they can be used for any holiday, not just Christmas. The shirt pillow would be perfect for Father's Day and the personalized pots would be great for Mother's Day. Plus, these gifts are useful as well as pretty.
Top 10 Disney Holiday Ornaments. Last, but not least, there are fun Disney ornaments for you to make. These would be great on the outside of a package, either as a decoration or as a name tag. Or give them as party favors at the end of a party. Perhaps during that party you can watch the Disney Christmas special. Add some of the great recipes from Friday's A Goofy Idea post and your guests will never want to leave.
Goofy Gift: Are you needing a last minute gift for a Disney fan? Today is the last day that you can get Disney gift cards with a personalized picture on them. For more information check out this post at the Disney Parks Blog.