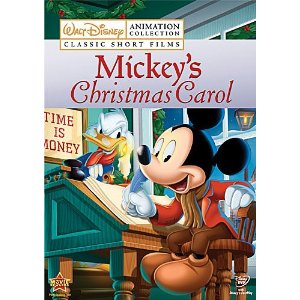 In a world filled with violence and bad news, Tiny Tim's message is more important than ever. My gift to you is a slice of happiness in every post I write for A Goofy Idea. May you have a merry Christmas filled with the warmth of family and friends. Happiness squared.
Goofy Tip: If you want to watch a wonderful version of Dickens' classic then gather the family around and enjoy Mickey's Christmas Carol
. This animated short stars Mickey Mouse as Bob Cratchet and Scrooge McDuck as, who else, Ebenezer Scrooge. When I was a child I owned the audio on LP and I wore it out.