It is often hard to know what to buy the people on your gift list. If they love Disney then your job is much easier. The ideas are endless, but here are four that are sure to get a smile.
1) A Disney Gift Card – This is a gift I love to receive. If I am heading to the parks soon I save it for my trip. If I am not going to the parks in the near future then I use it at www.disneystore.com. Either way it is a gift I appreciate because it extends my fun.
2) A Character T-shirt – This involves a little detective work before you buy the shirt. Ask around and find out what the person's favorite Disney character is. It wouldn't take much research to learn that my favorite Disney character is Winnie the Pooh. Any clothing item with Pooh Bear and his friends on it would thrill me. The Disney Store has all sorts of character clothing from T-shirts, to hoodies, to designer wear. There is something for everyone.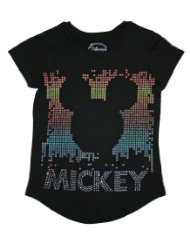 3) A Disney Movie – Disney has this imaginary place called "The Vault." Movies live in the vault until they are released for a limited time. After that time they go back into the vault and they are difficult to impossible to buy. So why not give a gift of a great Disney Movie before it disappears? Bambi came out this year and there is the new Winnie the Pooh movie. This movie is entertaining for both kids and adults. To save money I would check several websites. When I was shopping for Winnie the Pooh Amazon was the cheapest by far, but if a store has a coupon that could change.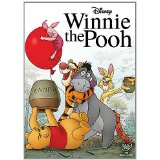 4) A Treat in the Parks – If your family is going to the Disney Parks near Christmas why not surprise them with a gift at the parks. It can be something delivered to your resort by Disney Floral and Gifts or a special reservation that you make as a surprise. Give them a Disney Christmas card with a hint of the surprise inside. They won't be able to wait for the trip. Happiness Squared.
Goofy Tip: If you need a quick gift, something small, or something tangible to attach to a gift card pick up a few ornaments. Disney ornaments are everywhere, but the most special ones I know of are at www.disneystore.com and Hallmark.