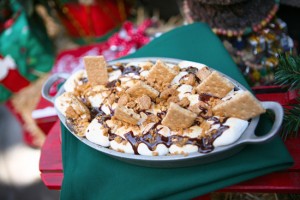 I love all the blogs and e-newsletters that I get in my inbox every day. The ones I subscribe to are filled with motivational tips, Disney trivia, cool science facts, crafts, and recipes. This time of year the recipes are all extra-mouthwatering. Many of them are either created by Disney chefs or incorporate Disney characters. Below I have provided four of my favorite links. Most of these are from spoonful.com, but my absolute favorite is from the Disney Parks Blog. Just click on the link to go the the recipes. There is something for everyone. Happiness squared.
1) Christmas Cookies Galore! For many years my friends and I would have a cookie exchange and Christmas brunch. I always had the hardest time deciding which cookie to bring. That wasn't because I had too many choices, it was because I never had creative cookie ideas. With this list I would have brought cookies that everyone would have complemented.
2) Sweet and Tasty Food Gifts. It can be very difficult to buy gifts for friends and business associates. One gift that is always appreciated is food. You are probably giving them something they don't eat all the time so it is special, and they don't have to dust or store it forever. Each recipe has a great picture that provides packaging ideas. This is a gift that the whole family can help prepare and give.
3) Top 45 Disney Cupcake Recipes. It's that time of year when school classrooms everywhere have their winter party. When your child comes home and tells you he needs to bring cupcakes for the party what do you do? Do you panic? Do you wonder, "why me?" Or do you try to come up with fun ways to decorate the cupcakes? To help you make the coolest cupcakes ever spoonful.com has gathered 45 awesome cupcake designs featuring Disney characters from Tow Mater to the Cheshire Cat. You'll be the most popular parent around, but beware, you'll probably be asked to make cupcakes even more often.
4) S'mores Bake from the Big Thunder Ranch Barbecue at Disneyland. This s'mores recipe is so amazing that I am giving you the recipe below. It came from the Disney Parks Blog and is being served at Disneyland for just a few months. I would save room for this fun dessert. It has all the best parts of s'mores without the smoky fire, the burnt marshmallows and the sticky mouth and fingers. Enjoy!
S'mores Bake Serves 8 1 (10.5-ounce) box fudge brownie mix 1 (1-pound) bag large marshmallows 1/4 cup plus 2 tablespoons hot fudge sauce, warmed 8 graham crackers
Preheat oven to 375°F. Spray a 9×13 cake pan with cooking spray. Prepare brownie batter per package directions and pour into prepared cake pan. Bake 20 to 22 minutes, or until a wooden pick inserted in the center comes out with moist crumbs clinging to it.
Turn oven to broil.
Place marshmallows over brownies. Leaving oven door ajar, place marshmallow-topped brownies under broiler 1 1/2 to 2 minutes or until marshmallows are golden brown, watching very closely to avoid burning.
Drizzle hot fudge sauce over top of toasted marshmallows.
Take half of the graham crackers and break them into planks; crush other half of graham crackers into crumbs.
Sprinkle crushed graham crackers over top of toasted marshmallows, and place graham cracker planks randomly into toasted marshmallows. Serve immediately.
Goofy Tip: Bring some holiday cheer to your computer. Download this Disney holiday wallpaper and smile every time you turn on your computer.