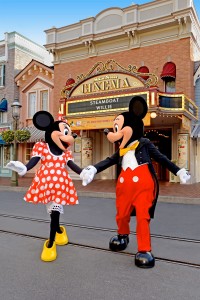 There are many wonderful resources available for planning your trip, from dozens of books to even more websites. I like to find information that is consise and easy to reference so I was very pleased when the Disney Parks Blog put a link on Facebook to their Disney Parks Calendar. This handy chart lists all the major events happening at Walt Disney World and the Disneyland Resort.
There are two ways to use this calendar. One is to look for the days you will be visiting and see what is going on. The other is to choose what you want to see and then plan to visit on those dates. I often have no choice in when I visit due to race dates or other people's schedules and it is helpful to see what may be happening when I will be there. But someday I will go to one of the special Halloween or Christmas events and then this calendar will be helpful in knowing what dates I need to be there.
So add this link to your favorites list so you'll be informed before your next trip to the Disney Parks. As I always say, knowing is half the battle. Happiness squared.
Goofy Tip: Above I mentioned that I saw the calendar on Facebook. This is a great resource for useful Disney trip information and fun Disney memes. If you type Disney into the search bar you'll find tons of pages to choose from. Two of my favorite pages are from the Disney Parks Blog and Disneyland Today.