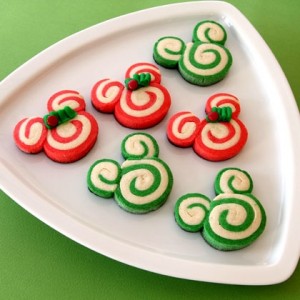 When I was a kid I was never bored as long as I had paper, crayons, scissors, and tape. I loved to look through craft books from the library, but since those ideas usually needed supplies I didn't have, I made up my own designs. I can't tell you the number of "polar bears in a snow storm" pictures I hung on the wall. I thought they were hilarious.
The one craft I remember best was the year I made a life-sized Santa. I taped a bunch of typing paper together to make a big sheet of paper. Then I laid the paper on the tile and laid myself down on it. I drew around myself and then turned my outline into Santa Claus. (I wore my red crayon down to a nub.) It hung by the fireplace until Christmas day so Santa was sure to see it.
I wish spoonful.com had been around when I was a kid. I would have had a blast making all the fun paper crafts they come up with. I guess I am still a kid because I've been printing out a lot of these and decorating the house with great Disney Christmas decorations.
The Christmas printables from spoonful.com can be found here. There are crafts ranging from whimsical, to fun, to elegant. These ideas would be a perfect activity for a kid's Christmas party, or as an antidote to the rainy day boredoms.
Along with crafts there are a selection of recipes. If you are looking for something fun to do with your kids, why not make some of these wonderful treats together in the kitchen? My favorite is the Mickey and Minnie Peppermint Swirl Cookies. They just look so festive and would be a wonderful gift for a teacher or neighbor. Why not make lasting memories with the kids in your life by baking together? I cherish the memories of making fudge with my mom after school.
From fancy decorations, to delicious Christmas cookies, to great gift ideas, you'll find something special for everyone with these ideas from spoonful.com. Happiness Squared.
Goofy Craft: Need something quick to occupy a child? Click here and print out a fun Christmas coloring page. It has everyone's favorite Disney characters and a charming snow scene.