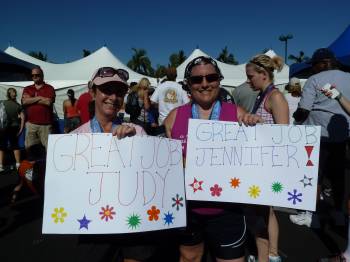 One of the most common complaints about visiting the Disney parks is that it is so expensive. I think you get more than you pay for, but if you visit without a plan, or if you don't plan ahead you may find you are paying more than you need to.  I have learned that I save money if I start my planning as early as possible. If you take time to research discounts and pay for your trip as discounts appear you not only save money but your trip will be paid for when you are ready to go. How cool is that?
5 ways that planning ahead saves money:
1) You can use discounts. If you know you are visiting in June and you start planning in January than when Disney announces a discount, like 30% off resort rooms, or a free dining plan, you'll be prepared to use these discounts. If you wait to plan until just before you leave you'll have missed a lot of savings.
2) You can save money when buying gift cards. A great place to buy Disney gift cards and park hopper passes is at the major grocery stores. I wait and buy these when they are having fuel sales. If I can save 40 cents or more for each gallon of gas I pump (that I would have bought anyway) and get cards I will use in the parks this is a win/win for me.
3) You can save at Disneystore.com. Throughout the year Disneystore.com has sales. They just finished having one on official Disney park merchandise. These items don't tend to go on sale in the parks so a great way to save money is to buy them online. If you plan to buy your group matching t-shirts to wear in the parks the discount can be all the more valuable.
4) You can sign up for an event. One great way to save a lot of money on resort and ticket costs is to do a RunDisney event. There are races at most of the parks throughout the year of varying lengths, but they tend to fill up quickly. The 2013 Disneyland Half Marathon, that is happening on Labor Day Weekend, is already full. It you want to have fun running through the parks and save a lot on your trip then plan ahead and sign up as soon as the event opens.
5) You can get discounts on your photos. A great deal any time is to sign up for PhotoPass+. You get unlimited photos taken by Disney photographers and all your attraction photos for one price. With this package you can save over a hundred dollars on photos. If you buy this package at Disneyland it is $99. If you buy it at least two weeks ahead of time online it is only $69. Plan ahead and save $30.
There are lots of ways that planning ahead can save you money. Feel free to leave a comment with your ideas. Together we can all have a low-cost stress-free vacation. Why not start today? Happiness squared.
Goofy Tip: I am not connected to this company and I get nothing for suggesting this, but I have a Disney credit card through Chase so I know how good the savings can be. I earn points that I trade in for Disney gift cards. I pay this card off every month so these points are free. If you are going to have a credit card anyway why not have a card that allows you to buy free stuff on your Disney trip.
For great tips that you can take with you on your tablet or smart phone download the Kindle app and buy a copy of Goofy Tips for a Happy Disney Vacation
. For 99 cents you'll have hundreds of great ideas for visiting the Disney Parks only an app away.