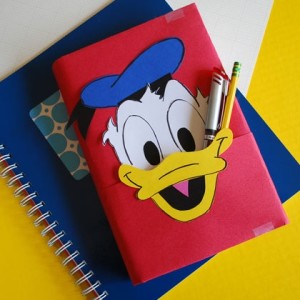 Christmas is coming up fast and hopefully you have all your shopping done and all the gifts wrapped. For most of us there is always a few last minute gifts that are causing us stress. Maybe you don't know what to get someone or you are on a limited budget. But the important thing to remember is that it is the thought the counts. A small gift can be just as appreciated as a large one if it comes from the heart.
If you have people on your list who love to read than these 40 gift ideas from spoonful.com will be a hit with them. It may seem like ebooks are taking over the world but all the readers I know still read books made from paper. And all students have text books. So why not give a gift of personalized bookmarks, bookplates, or book covers? There a great variety of craft ideas to choose from and they are all quick to make. I love magnetic bookmarks because they don't fall out and there are several styles to choose from. If you are giving a book as a gift you can add a bookmark to make it more personal. There is even a bookmark that doubles as a gift card holder.  I love getting Barnes & Noble gift cards and love the idea of the holder being used long after I have spent the money.
So don't stress if you need a few more gifts. Just look through these craft ideas and make them for the readers on your list. They'll remember your thoughtful gift every time they pick up a book, which if they are anything like me is every day. Happiness squared.
Goofy Gift: So many books are coming out as movies that a great gift idea is giving the book along with the movie. Frozen is not out on DVD yet but if you are going to see it this Christmas you could give The Snow Queen as a gift to read after seeing the movie and discover the original story that the movie is based on.