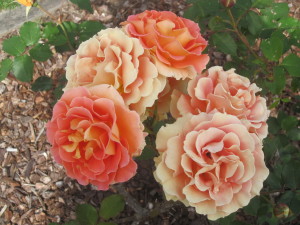 In my last post I explained how, even though park prices are going up, tickets to Disneyland are still a good value. Today I'd like to put the ticket price in real life terms. By giving up some or all of these items you can save the money needed for a Disneyland ticket without really noticing the ouch, and as always, a lot of these ideas are high in fat or high in calories so you get the added advantage of being healthier when you do visit the parks.
How much do you need to give up to pay for a $92 Disneyland ticket?
26 Vente Chai Teas at Starbucks ($3.50)
29 Double Doubles at In & Out Burger ($3.20)
15 Whopper value meals at Burger King ($5.79)
57 20-oz. bottles of Coca Cola ($1.59)
46 Lottery tickets ($2)
11 paperback books ($8.99)
18 People magazine copies off the newsstand ($4.95)
92 iTunes songs ($0.99)
9 Papa Murphy's Cowboy Take-and-Bake pizzas ($10)
3 bouquets of a dozen red roses ($30)
5 DVDs ($18.96)
Easy, no? Can you live without pizza 9 times? Each time you would buy a pizza put the money in a jar or a savings account instead. You'll have $92 in no time flat. We all indulge in things that could be reduced or removed from our lives without us really knowing. Just think of all the ways you could save for a trip to the Disney Parks. It's not about depriving youself, it's about priorities. What do you want more – a Starbucks drink or a trip to Disneyland? Me, I'll make a drink at home and take it with me. Disneyland, here I come! Happiness squared.
Goofy Tip: Make the trip a gift. Instead of giving flowers for your anniversary make paper flowers and include a tag that says the money you saved is going toward Disney tickets. Or make a gift card that shows the ammount you added to your Disney savings account. Flowers may die, but the memories of a Disney trip last forever.