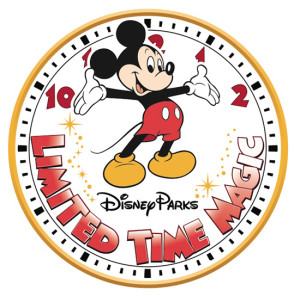 Over the years Disney has enhanced our experience at the parks with a variety of promotions. In 2006, they unveiled the Year of a Million Dreams (which actually lasted more than one year). I loved this program because the Cast Members did random acts of kindness all the time and you never knew what to expect. In 2013, Disney has released Limited Time Magic.
Limited Time Magic is a different from other Guest programs. Instead of doing one promotion for the whole year, Disney will be offering different things throughout the year. These promotions may last a week or a day and they won't be announced until they happen. Tricky.
The one promotion they are doing the whole year is called the "Year of the Ear". Every month they will be releasing new ear hat designs. I think this is a fun idea. You could buy a hat that is special during your visit to the park. Or, if you are a local, you could try to collect lots of different designs.
Limited Time Magic promises something special the whole year long. It is so special that I will be including a Limited Time Magic announcements whenever I learn about a new promotion. They just ended their New Year's celebration. I wonder what is next. One thing is for certain, it will have unlimited magic. Happiness squared.
Limited Time Magic: From now until January 31, Disney is giving away a trip to Walt Disney World or Disneyland each day. You can sign up for free once a day and you get to pick what you want to do on your trip. To sign up click here. I wish you luck. With that many free trips we can all win.