My Disney treat to you is three great Halloween cartoons, courtesy of You Tube. The first one is my favorite. Skeleton Dance was animated in 1929 and is the first Silly Symphony cartoon that Walt Disney ever created. Mickey Mouse cartoons were very popular in the theaters, but everyone told Walt that no one wanted to see a cartoon that was all music without any plot or dialogue. Walt proved them wrong with Skeleton Dance and the seventy-five Silly Symphony cartoons that followed. To this day, people enjoy Skeleton Dance for its spooky dance tune, creepy cemetery setting, and well choreographed skeletons. Enjoy!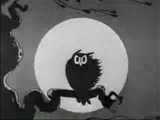 When I was a kid there was a Halloween Special on the Disney Channel and they always played this next cartoon. It was originally released in theaters on October 10, 1952. According to Wikipedia it was the first time trick-or-treating was shown on the big screen. My favorite character is Witch Hazel who causes Donald no end of trouble after he plays a trick on his nephews instead of giving them a treat. I also like the theme song. It is very catchy. Trick or Treat!!!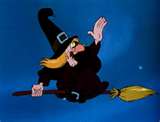 This last cartoon I have seen dozens of times and enjoy it a lot. It has Mickey, Donald, and Goofy in it and if the animation didn't give its age away Mickey's eyes would. It came out in 1937. As a child I had a a Fisher Price Movie Viewer and this was one of several Disney cartoons that I could watch on it. It didn't make any sound, but since I had to crank the player to watch the cartoon so I could make it go as fast or slow as I wanted. Great fun.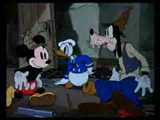 I hope you enjoy these three classics. It is a small treat for all of us who can't get to Mickey's Not So Scary Halloween Party.
Goofy Tip: If you happen to be at Walt Disney World on Halloween and either have been or don't want to go to Mickey's Not So Scary Halloween Party, head over to the Fort Wilderness Campground where they have spooky events at the campfire amphitheater. When I was there they were showing Halloween shorts, including Skeleton Dance and the Adventures of Ichabod Crane. Disney characters made an appearance at the event, too. With the trees closing in on you and the campfire casting eery shadows it is the perfect place to be on Halloween.