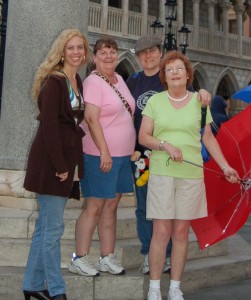 People react to Christmas  the way they react to elections. Nobody wants to think about it until it is almost time to do something. While I agree we should not have to think about elections before it is time, Christmas is a different matter. If you want to give some awesome thoughtful gifts then the time to think about it is now. Especially if you want to give gifts that include photos.
I think photos make amazing gifts. They are personal and can often be useful if they are turned into coasters or bookends. I always love it when people give me photos even if they are just in a frame because it is often a photo I don't have and I know I will enjoy looking at it often.
So if you want to give photos as gifts the time to start working on the gift is now. Are you going to be doing things with your friends and family before December? Make plans to take pictures of each person or each group of people. Don't just assume you'll remember. I have often had such a good time with my family that I forgot to take photos. I always kick myself afterwards.
Also, if you are planning to turn your photos into a gift know how many photos you will need. If your collage frame holds six pictures plan to take ten or twelve so that you have lots to choose from. I once got some lovely glass coasters that each had a slot to slide a photo in. There were four coasters and four members of the family I was giving them to. I planned to get multiple shots of each person so I would have the perfect photo for each coaster.
It is also important to know if you need upclose photos or large group photos for your gift plans. Plus if you are going to be at a Disney park you will want to know each person's favorite ride or character so you can take photos that include their interests.
If you plan ahead you'll have the photos you need to make the gifts you want to give. Finishing your Christmas gifts early is fun and stress free. I think everyone's Christmas should be that way. Happiness squared.
Goofy Tip: In the process of taking photos for gifts don't forget to have pictures taken of yourself. People will want to have you in their pictures, too. Pass your camera around, have Cast Members take your picture, or use PhotoPass +. However you do it, you'll be glad you did.