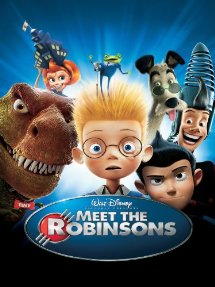 How is your imagination? Is it running on all cylinders, revving with new ideas? Or is it just sitting in the garage rusting? In our bustling life it is easy to get into a rut regarding our jobs, our opinions, and ourselves. It is time to say, STOP! Put the key in the ignition and start up your imagination.
My favorite way to do this is to read a book in a genre I never read, but there are other ways to engage your imagination.
Listen to the music that your children like.
Drive home a using a different route.
Try a new restaurant.
Visit a museum on a topic you know nothing about.
Rent a movie from a section you never look at.
There is no reason for your imagination to be idle. Walt Disney certainly knew how to use his imagination. Let his ideas be the spark for yours. Happiness squared.
"There are fashions in reading, even in thinking. You don't have to follow them unless you want to. On the other hand, watch out! Don't stick to closely to your favorite subject. That would keep you from adventuring into other fields. It's silly to build a wall around your interests." Walt Disney

"Ideas come from curiosity. When I settle one idea, my confidence takes command; nothing can shake it, and I am constant to it until it becomes a reality." Walt Disney
Goofy Movie: If you want to see a movie that is guaranteed to spark your imagination than rent Meet the Robinsons
. This fun Disney movie is based on the picture book A Day with Wilbur Robinson
 by William Joyce and it is a movie filled with crazy inventions. My imagination was in overload after I watched this movie. I wished I lived with the Robinsons.