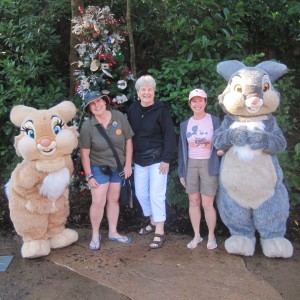 Happy Easter! One of my favorite things to do at Eastertime is decorate eggs. I love to make marble eggs with foil, paper towel, food coloring, and hard boiled eggs. I place a sheet of slightly damp paper towel on a sheet of foil. I then squeeze a few drops of various colors of food coloring on the center of the paper towel. After I place an egg on the middle of the paper towel I wrap the egg up in the towel and foil. The foil keeps your hands from getting messy. I press the foil gently to the egg to make sure the paper towel has touched the whole egg. When the egg is unwrapped it will be marbled. If you want to you can then dye them in regular egg dye. It softens the colors and is really beautiful.
For more ideas check out this list from spoonful.com. From egg decorating instructions to egg hunt suggestions there are dozens of ideas that will help make your Easter eggs the best they have ever been.
What I love most about decorating and hunting for Easter eggs is that it has no age limits. My grandparents and parents helped me decorate eggs as a child and they loved to give helpful (or not so helpful) hints when my brother and I were hunting for the eggs. Why not make some Easter eggs and fond memories with everyone in your family? It is sure to make your celebration Egg-stra special. Happiness squared.
Goofy Tip: If you are staying somewhere where you can't hide real eggs, like at a Disney Resort, have an egg hunt with plastic eggs. It is common to put candy in the eggs but you can put in anything small. Coupons are always fun and can be redeemed during the trip. Stickers, erasers, key chains, jewelry, the possibilities are endless and fun.