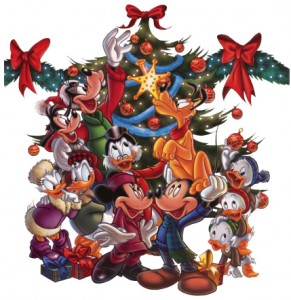 Merry Christmas! I hope your holiday season is filled with magic. For a lot of us it is also filled with festive decorations:  one wreath on the door, one decorated tree, and a few hundred colored lights. Decorating the house always makes me happy. I set everything up the weekend after Thanksgiving and enjoy it all season long.
Walt Disney World also loves to decorate for the holidays. As you can imagine they use a few more decorations than the average family. The Disney Parks blog created a great infographic that shows how many decorations were used this year at the parks and resorts. It boggles my mind how they can set it all up in time for Christmas. Enjoy the list and enjoy your holiday celebrations. Happiness squared and God bless us, every one!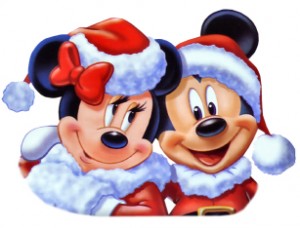 In 2011, Walt Disney World will use:
8.5 million Christmas lights
1,300 wreaths
15 miles of garland
1,300 Christmas trees
a 70 foot tall Christmas tree
150 semi-trailers of decorations
300,000 yards of ribbon
Goofy Joke: (Christmas jokes are my favorite)
Q: What is Tarzan's favorite Christmas carol?
A: Jungle Bells