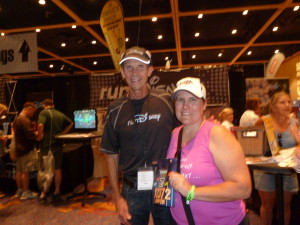 Okay, so as you know, I have big plans when it comes to runDisney races. I plan to do the Princess 10K and half marathon at Walt Disney World and the Tinker Bell 10K and half marathon at Disneyland in the same year so I get a ton of medals (really cool medals, too.) These two races have always been in February and January but I didn't mind. I thought it would be an adventure to run so many races so close together. However, I was planning on doing them in 2015 so I had time to raise money for the trips and train for the races. I should have known better. Disney is always changing and now runDisney has made a major change, too.
The Tinker Bell Half Marathon Weekend has moved to Mother's Day weekend in 2015. WHAT!!! Okay, okay. I am calm. I mean, it is not the end of the world. It will be easier having one race in February and the other in May. It's just that I was really looking forward to running a race at Disneyland in January. I ran the Disneyland Half Marathon on Labor Day weekend and it was hot! But I can also understand. The Walt Disney World Marathon Weekend is in January so perhaps they wanted to spread things out. Logical.
While I understand I am also slightly disappointed. I was ready for the challenge and now the challenge has been made easier. I should have known. I always say that change is normal with Disney. If you want to do or see something you had better plan to do it soon. I guess I should have planned my races in 2014. But you know what? I'll find another running challenge and just enjoy my plethora of Disney races. (Great Wall of China, anyone?) Happiness squared.
Goofy Tip: I encourage everyone to run a Disney race at least once. They are so much fun and they are flat so anyone can do it. They also have a lot of 5K and 10K races so you get all the fun of a Disney race without killing yourself. If you need some guidance click on runDisney and check out the training plans by Jeff Galloway. I am using his 5K plan to train for a virtual 5K I'm doing January 25. Maybe I'll have my husband hold up Disney stuffed animals along the way so it will feel like a Disney run.