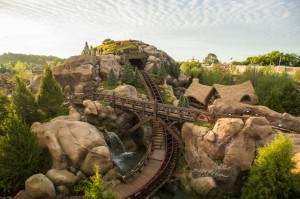 My one rule about Disney is that they are always changing. Prices change, attractions change, restaurants change, and resorts change. They even changed how you wear your tickets and use Fastpass. Yep, Disney is always changing. There are so many changes happening in the next few months that I decided to list them in one post. I couldn't include all of them so expect more news in future. Both the Disney Parks Blog and TouringPlans.com have more detail so I am including links to their informative pages.
If you have not been to the Disney parks for a while I would start planning your next trip. It sounds like a lot of fun things are happening and who knows when things will change again. Happiness squared.
Goofy Tip: If you thinking you won't have enough time to see everything never fear. From 6 a.m. on May 23 to 6 a.m. on May 24 the Magic Kingdom, Disneyland, and Disney California Adventure will be open 24 hours. I think I would sleep for the week before to prepare for that much Disney at one time.