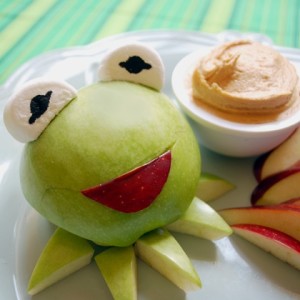 I don't know what the weather is like where you are, but here in Washington it is raining. Not only that but it has been raining for over a week. I like the rain, but summer is supposed to be here. I want to go outside and have fun, not sit inside and wonder when it is going to stop raining.
There are four things I like to do to beat boredom and cabin fever. I like to read, watch movies, bake something, and do crafts. I am always looking for new recipes and new craft ideas on the Internet and I often turn to spoonful.com.
I must have been in a crazy mood today because I think these 25 Muppet crafts and recipes are just what I need to beat the rainy days blues. From amazing cake pops to fun jewelry, I found some great ideas to help turn a gray weekend into a wacky weekend. There are even invitations if you would like to throw a Muppet party. Make some treats, invite everyone to make a craft, and watch one of the various Muppet movies that have been made over the years. I am fond of The Great Muppet Caper
.
So have a great weekend and be sure to do something wacky. If I was really wacky I would be at Disneyland (where it isn't raining), but I'll settle for some fun times with the Muppets. Happiness squared.
Goofy Joke: (Everyone loves Statler and Waldorf, the old guys in the box seats. They are really funny in the attraction Muppet*Vision 3D at Disney's Hollywood Studios and Disney California Adventure. It's hard to find things funny out of context, but this made me laugh and I hope it makes you laugh, too.)
WALDORF: What's all the commotion about?
STATLER: Waldorf, the bunny ran away!
WALDORF: Well, you know what that makes him –
BOTH: Smarter than us!