Limited Time Magic: Any time you visit Walt Disney World you can get your picture taken with Mickey Mouse, various princesses, and the most popular Disney characters. From January 21- 27 you'll be able to get your picture taken with long-lost Disney favorites. From Robin Hood to the Three Little Pigs with lots of other surprise appearances about this is a rare chance to meet some of the characters that you love and never see. For more information, click here.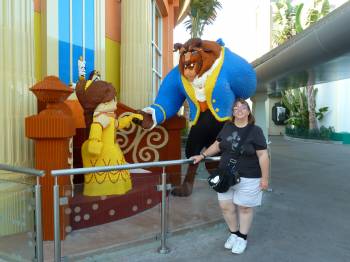 You will be getting a blog post from me tomorrow. You may have noticed that I post on Monday, Wednesday, and Friday, so why I am posting on Tuesday. I am publishing my first guest blog post and my plan is to feature guest blogs on Tuesday and Thursdays.
One of my goals for A Goofy Idea is to have guest blogs. I'd love to have so many that I post five days a week. One is a good start.
I'd love to know what you think of tomorrow's guest post. It is written by a good friend of mine who has a young daughter. I can write about a lot of Disney topics, but I don't know that much about traveling with children since I have none. I am glad to have a post that provides kid-helpful tips.
So enjoy tomorrow's post and if you have any great tips from your Disney trips I would love to have you do a post. Short, medium, or long, as long as it is happy and covers the Disney parks the sky is the limit. Happiness squared.
Goofy Quote: "It's not right for a woman to read. Soon she starts getting *ideas*, and *thinking*…" Gaston from Beauty and the Beast
I really wanted to put in a Beauty and the Beast joke, but I couldn't find one. If you know any clean Disney jokes (dumb ones are the best) please leave a comment by clicking on the button below. I'd love to increase my collection.