One of the things I love to do is introduce people to new ideas. So when I visit Walt Disney World I have a Disney word that I teach my group each day. It is a word they can use throughout their visit and is a great way to get to know the parks better. They realize that what they see was carefully thought out, and yes, given a name.
Today's Goofy Word is: Wienie
According to The Imagineering Field Guide series a wienie is "Walt's playful term for a visual element that could be used to draw people into and around a space. A wienie is big enough to be seen from a distance and interesting enough to make you want to take a closer look, like Cinderella Castle at the end of Main Street, U.S.A., or the Astro Orbiter in Tomorrowland. Wienies are critical to our efforts at laying out a sequence of story points in an organized fashion."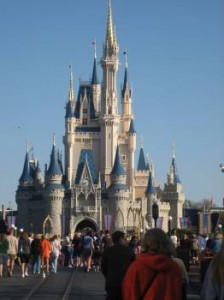 Can you figure out some of the wienies in other parks? Try to guess before you look at the answer. No peeking.
The answer:
EPCOT – Spaceship Earth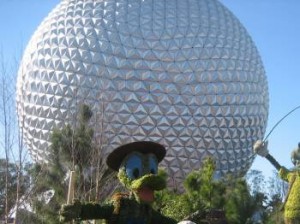 Disney's Hollywood Studios – The Sorcerer's Hat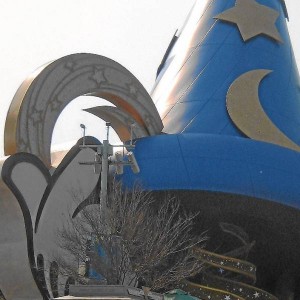 Disney's Animal Kingdom – The Tree of Life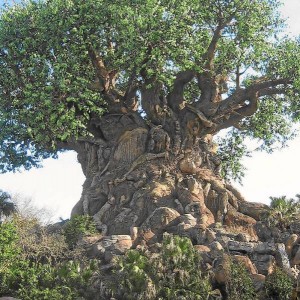 I'm sure you got them right. The next time you are in the parks find yourself a wienie. Happiness Squared.
Goofy Tip: Want a fun way to teach everyone what a wienie is? Stand in the middle of Main Street U.S.A., point at the castle, and say "That's a wienie!" Say it loud enough so lots of Guests can hear you. Your friends and family will look at you like you've lost your mind. (Mine looks at me that way all the time.) You can then explain what a wienie is. I promise you they will never forget. And they may tell everyone they meet what a wienie is. What fun is that?