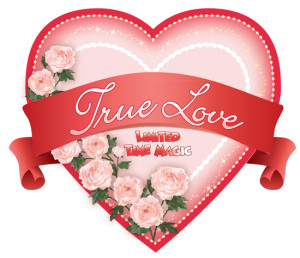 I've been collecting lots of fun ideas for anyone planning a visit to the Disney parks around Valentine's Day. These ideas are romantic, extravagant, and would be awesome to give. While these surprises are only available in the parks any of them can be replicated at your own home. Why settle for just a box of chocolates? Go overboard this Valentine's Day with the help of these Disney delights.
5 romantic ways to celebrate Valentine's Day at the Disney Parks (or at home):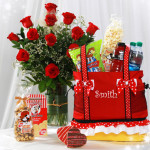 1) A Valentine's Gift From Disney Floral & Gifts. If you are staying at a resort in Walt Disney World you can have Disney Floral & Gifts deliver a romantic gift arrangement to your room. Click here to see some pictures of what is offered and get ideas for your own gift giving.
2) A Special Valentine for Mickey and Minnie from Disney Floral & Gifts. If the gift choices above are romantic and extravagant than this gift idea for kids is just fun. I like that there is an activity for the child (in this case everything is provided so the child can make a Valentine's Day card to give to Mickey or Minnie.) Any craft project could be included in a child's Valentine gift.
3) A Romantic dinner for two. There are special candlelight dinner packages at high-end restaurants in both Walt Disney World and the Disneyland Resort. Going out to dinner on Valentine's Day is pretty typical, but going to an amazing restaurant that you may not normally go to and being treated like royalty makes this idea special. Click here to see the list of participating restaurants and prices (honestly though, if you have to ask you don't want to know.)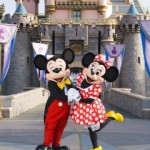 4) Meet your favorite Disney couple. Why celebrate Valentine's Day alone? Between February 11 – 17 Limited Time Magic is turning the parks into a heart-decorated Valentine's Day card and providing lots of opportunities to meet your favorite Disney couple. From Mickey and Minnie to various princesses and their true loves there are lots of characters to choose from. There will also be special food and souvenirs to buy.  Walt Disney World and the Disneyland Resort are each doing special True Love Week events. If you are at home you might meet up with friends and have a couples' lunch.
5) Renew your vows. This event is full, but imagine renewing your vows at Cinderella Castle at the Magic Kingdom on Valentine's Day. Can anything be more romantic? If you want to go whole hog you can do this at home. Even if it isn't a formal ceremony it is a nice gesture to reaffirm your love for your partner.
I hope you have the chance to visit the Disney parks for Valentine's Day now that you know what romantic fun is waiting for you. If you can't visit Mickey and Minnie than these ideas can be incorporated into your own celebration. Happiness squared.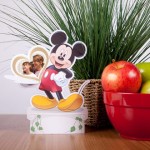 Goofy craft: Spoonful.com has a lot of Valentine's Day crafts, but I think this one is the sweetest. It would be a wonderful gift from any child and would be just as romantic from one Disney loved one to another. Click here to download the template. Print it out on card stock, cut the frame out, assemble, and give a gift anyone would love to display.